Property/ Developer/ Industry Dynamics 4 comments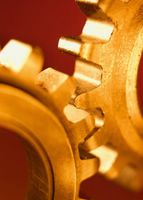 (P.S: The following were extracted from another source and is not my original work.)
Property prices typically follow a cyclical pattern, lagging the economic cycle compared with stock markets. In periods of high inflation this means that price inflation varies between slow and fast. However, since 1990, with the major economies experiencing very low inflation or even deflation, property prices in many countries have shown periods of outright decline. The property cycle is driven by the interaction of changes in rents, changes in expectations of price increases and interest rates.
Residential demand is driven by confidence about employment and growing incomes, which reaches a high during the
late upswing
phase of the economic cycle. Also people are frequently seduced by rising house prices and want to participate in the apparently easy gains. They therefore buy houses larger than they really need, thinking of it partly as an investment. Expectations of future price gains are high and the risk premium is low. Rental yields decline despite rising rents.
When the
recession
bites, demand falls sharply and house prices start to slide. In most markets house prices adjust relatively slowly and this slide often continues through the
recovery
phase of the cycle as well. After a severe recession consumers will still find jobs hard to find right through the
early upswing
phase. Moreover, they no longer believe housing is such a good investment and therefore are interested in buying only if they need the space. But many people already have enough space because they overbought during the previous upswing. Also, the risk premium is high at this point, particularly if house prices are still substantially below their peak and some owners face "negative equity". Only when the economy moves into the
late upswing
phase of the cycle, and unemployment is low, do prices start to rise again significantly.
Commercial property follows a similar pattern. During the
late upswing
phase demand for property is particularly strong and rents rise. Demand is strong both because of the buoyant economy and also because companies are doing well and frequently seek new, more prestigious offices. They also look to grow so look for offices and factories with room to expand. Demand for retailing space is strong too because consumers are spending heavily and new stores are starting up in large numbers. At this point developers start to build new property at a relatively rapid rate. Land prices rise as the supply of new land with permissions to build declines.
When the
recession
comes, all this goes into reverse. Companies retrench staff and are content with smaller, less impressive space. New start-ups are less common. Consumer spending growth slows and there are fewer new retail stores while some of the old ones fail. Often demand falls just as new property planned during the upswing phase comes on stream, driving rents sharply lower. Property prices inevitably follow, but fall even faster so yields are driven up.
(The above was extracted from a chapter on property in The Investor's Guide To Economic Fundamentals)
References:
(1)
The Investor's Guide To Economic Fundamentals