Travel & Leisure / Hotels / Performance metrics 0 comments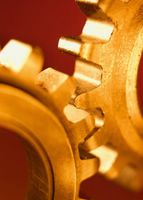 (P.S: Sorry for any disturbances the advertisements above may have caused you)
Just as the performance of the electronics component industries are characterised by ASPs (average selling prices) and that of the shipping industry is defined by freight and charter rates, the fortunes of hotels are embodied in a set of performance metrics, which at the root, define the usage and pricing power of their main fixed asset: the hotel rooms.
Average occupancy rate (AOR)
:
The occupancy rate of a hotel measures the number of hotel nights sold by the total number of rooms.
AOR = Total number of rooms sold / Total number of rooms available
Average daily room rate (ADR)
:
ADR is a hotel revenue measurement, similar to ASPs in electronics. It is the average price the hotel rooms are sold for.
ADR = Gross room revenue / Number of occupied room nights sold
(during a specified period)
Revenue per available room (RevPAR)
:
RevPAR is the industry standard for measuring the revenue-generating effectiveness of a hotel property. It reflects a combination of price and volume.
RevPAR = ADR X AOR
RevPAR, obviously, varies depending on the type of hotel (business, tourist, luxury, budget, resort), reflecting a premium on luxury. It also varies from country to country. Singapore, interestingly, has below-average room rates, and hence RevPAR (even though AORs are comparable), compared to global peers like Hong Kong. I would estimate Singapore RevPAR (as at 2005) at ~S$120, compared to say, Hong Kong's RevPAR (as at 2004) at ~S$180, and Australia's RevPAR (as at 2005) at ~S$140 (indeed, I would guess for larger countries the RevPAR is diluted by hotels in less popular regions).
References:
(1)
Chip REIT FAQ
(2)
Hospitality Trends article dtd Mar 05: Record highs for Hong Kong hotels
(3)
Hotel Online article dtd Oct 05: Australian Hotel Performance Goes from Strength to Strength
(4)
BNP analyst report dtd Jun 05: Cyclical Consumers/Leisure & Hotels – Singapore