Transportation / Shipping / Port operating models 1 comments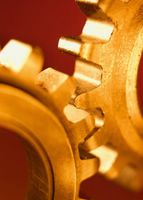 (P.S: Sorry for any disturbances the advertisements above may have caused you)
About 90% of world trade is handled by seagoing vessels because it is much more cost-efficient than land-based transport. Amidst the boom in world trade it is not surprising that one of the key infrastructure themes is ports: both of
upgrading
and of
consolidation
.
Port networks can be divided into two operating models, and indeed they have evolved along the operational model of the passenger airline industry.
Direct service
Generally shippers prefer to ship direct if given a choice. This is the point-to-point model: goods loaded at the source and shipped directly to the destination port. The ships used tend to be smaller, carry less cargo (because they do not consolidate cargo like in the transshipment model) and operate flexible schedules. There is also less risk of cargo damage because goods do not go through several loading/unloading cycles (hence lower insurance costs). Generally, these direct routes tend to charge higher rates, and normally operate along the main shipping arteries and in developed countries (such as Japan, which has multiple major ports and uses direct shipping for its high value-added products). For developing countries, particularly in Asia which lack suitable infrastructures for containerships, this is often not a viable model.
Transshipment
The hub-and-spoke system has spread from the airline passenger industry to the cargo shipping business, and is becoming a predominant method of routing cargoes for most secondary ports and trade routes.
Approximately 30% of worldwide container traffic is transshipped. This model operates on two main components:
Transshipment hub
: Usually along main trading routes. A port with advanced handling infrastructure and deepwater harbouring facilities for main line ships from various regions to unload and consolidate cargo for subsequent distribution to the various regional ports. Examples are Singapore, Hong Kong, Kaohsiung in Asia, and Rotterdam in Europe. Transshipment hubs are where the big port cargo volumes are going.
Feeder ports
: The smaller ports which are the final destinations of the cargos which are transported via feeder ships from the transshipment ports. Feeder schedule reliability is a big concern for this model because if feeder frequency is low, a cargo load could wait one week or more for the next service if it misses the original one.
Transshipment becomes economically more efficient when the economies of scale and savings on the itinerary deviation and port expenses of the mothership more than compensate for the transshipment and feeder expenses and the additional time spent by the mothership at the hubs.
It is generally accepted that carriers that operate and manage their container transshipment hubs and their dedicated feeder services are able to deliver a higher level of schedule reliability, which is why shippers like Maersk increasingly look to operate their own berths --- a cause of their original defection to Tanjung Pelepas which was amenable to such arrangements as opposed to our dear PSA.
The
increasing size of container ships
, from Panamax to Post-Panamax to Super Post-Panamax, should favour the rise of the transshipment hubs. This is because they will visit less ports of call to minimise time. However, if the destination provides enough cargo demand that it fills up these larger ships and justifies them heading directly there, then there is no reason for them to stop over at transshipment hubs ie. a direct service is more logical. This is why the rise of China poses a danger to Singapore as a transshipment hub.
References:
(1)
Article on TGD Worldwide: Transship or Direct: A Real Choice?
(2)
Powerpoint presentation at 2003 IAPH World Ports Conference: Existing and Emerging Transshipment Hub Ports in Latin America and the Caribbean
(3)
Journal of the Eastern Asia Society for Transportation Studies Vol. 6 2005: Evolving short-sea container networks in East Asia: Implications from Direct and Transshipment services