Industrials / Construction Machinery / Top companies 0 comments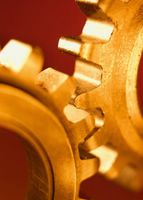 (P.S: Sorry for any disturbances the advertisements above may have caused you)
There are several heavy equipment (including parts) suppliers listed on the SGX for investors interested in buying into the multi-year Asian infrastructure boom. These companies typically act as regional distributors for the MNCs that manufacture the heavy moving equipment (tractors, cranes, bulldozers etc), as well as providing parts support. An investor buying into these companeis should be interested to gain a perspective of the industry and its top players, since the suppliers (the OEMs) define the profitability of these regional suppliers. Strong demand forecast by these OEMs indicate a bullish market for these suppliers, while tight supply might spell problems for them.
Top construction equipment manufacturers
1.
Caterpillar (US)
- Revenue US$36B
(Tractors, bulldozers, loaders, trucks, diesel engines)
2.
Komatsu (Japan)
- Revenue US$13B
(Bulldozers, loaders, excavators, trucks)
3.
CNH Global (Nethlds)
- Revenue US$12B (2nd lgst agricultural equipment mfr)
(Tractors, loaders, excavators, trucks, forklifts)
4.
Volvo Construction Equipment (Sweden)
(Loaders, excavators, haulers, graders, engines)
5.
Deere (US)
- Revenue US$20B (top agricultural equipment manufacturer)
(Tractors, loaders, excavators, engines)
6.
Ingersoll Rand (US)
- Revenue US$10B
(Construction attachments, road compactors & pavers, utility eqpt (eg.
generators, forklifts, compressors)
7.
Bobcat Company (US)
(Loaders, excavators)
8.
Hitachi Construction Machinery (Japan)
(Excavators, trucks)
9.
JCB (UK)
(Backhoes, excavators)
References:
(1)
Wikipedia entry: Construction equipment manufacturers