Industrials / Construction / Building and Company Categories 0 comments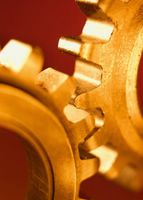 (P.S: Sorry for any disturbances the advertisements above may have caused you)
It is worth understanding the general structure and categorisation of the Singapore construction industry, which can provide a good starting point for further research. It is said that construction is a lagging beneficiary of a strong economy, as the larger orders tend to build up only towards the end of the bull cycle.
Main building categoriesIndustrial Buildings
- Factories, industrial parks, power plants etc
Institutional Buildings
- Public amenities eg. schools, sports facilities, hospital, prisons
Commercial Buildings
- Offices, retail malls, markets
Residential Buildings
- Public housing, condominiums
Civil Engineering Works
- Public transportation infrastructure (eg. MRT tunnels), sewerage systems, electrical and water infrastructure, roads
Another categorisationPublic
- tends to be defensive in nature, even counter-cyclical
Private
- closely tied to business cycle
Although construction demand in different years varies, attached is Singapore BCA's (Building and Construction Authority) projection for 2006 (made in 2005), by categories:
The tender price index, issued by the same authority, is obtained from tender prices that the client must pay to construct a new building. Tender prices for all types of buildings, residential, commercial, industrial and institutional have been rising since 2002. This is due to two factors: rising building material prices (hence higher construction costs), and more robust demand (hence better pricing power).
Construction company categorisation
There are two types of construction companies in Singapore.
General construction companies
:Handle basic building and engineering works. Eg. Koon, Hor Kew, Koh Brothers, Lian Beng
Specialized construction companies
: Require expertise in civil and mechanical engineering as well as advanced construction techniques such as piling and foundation works for high-rise buildings. Eg. BBR, Tee International, Chip Eng Seng, CSC.
Specialized engineering construction companies tend to have higher profit margins compared to general construction companies. The nature of the award of construction contracts is such that specialised engineering construction companies will be the first to benefit. Specialized engineering construction companies are the first to be awarded, as most construction contracts for high rise buildings will require specialized engineering such as piling and foundation works to be completed first before general construction companies can start construction of the building.
Further understanding of trends relating to construction can be found in a blog article "
Recovery of Singapore Construction Industry
".
References:
(1)
DBS analyst report Apr 2005: Sector Focus Construction
(2)
Economic Survey of Singapore 2005: Construction