Basic Materials / Steel / Product categories 0 comments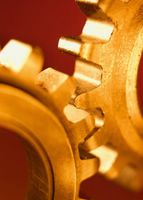 (P.S: Sorry for any disturbances the advertisements above may have caused you)
Steel is one of the basic industrial materials, and had come into prominence in 2004 on the back of a global economic resurgence and especially the rise of China. Given a widely-predicted continued commodities boom in the coming years, it might yet come into prominence again. Just watch the resurgence of steel prices and on a broader scale, the resurgence of demand as indicated by a recovering Baltic Dry Index.
It would pay for those tracking the steel distributors to go beyond the first level of understanding and be more aware of the various products distributed and their various demand drivers. Below is a general description of the main steel product categories:
Broad categorisation
Basically, all steep products can be classified as either flat or long.
Flat
: Steel plates, steel sheets
Long
: Steel bars(square, rectangular, flat, round hexagonal, octagonal), structural shapes(I-beams, H-beams, channels, angles), tubes(hollow centre).
Applications
A typical spread of steel applications are as follows, for a developed country (the United Kingdom):
Below are typical uses of various product categories:
Steel plates
Manufacture of tanks and shipping containers.
Ship plates
Higher quality steel plates with larger dimensional specifications for shipbuilding.
Channel bars
U-shaped bars used for myriad of purposes, especially in engineering and steel fabrication industry.
Flat bars
Flat bars are used for industrial and steel fabrication, eg. in joints and fencing.
Angle bars
L-shaped bars used mainly in construction industry.
Tube-section bars
Square or rectangular sections used in construction industry. Also used as supporting structures in engineering works.
I-beams/H-beams
Used mainly in construction industry, I-beams for making pillar supports, H-beams for piling purposes in building foundations.
Pipes/API pipes/Pipe fittings
Pipes are classified as black pipes and galvanised pipes. Black pipes are basically mild steel pipes while galvanised pipes are protected with zinc and have double the durability. They are typically used in construction.
API pipes are produced according to American Petroleum Institute standards and it is no surprise that they are used for the oil and gas industry. These pipes and associated fittings are the raw materials for rig construction. Investors interested in the oil and gas industry should take note of this category the most.
References:
(1)
HG Metal IPO prospectus
(2)
ISSB Selected Key Statistics