Oil & Gas / Oil Services / Offshore vessels 2 comments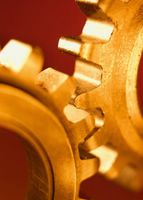 (P.S: Sorry for any disturbances the advertisements above may have caused you)
The demand and supply dynamics of the oil and gas industry is driving the high growth of the offshore support services industry. On the demand side, the rise of major economies means rising (and sustainable) demand for power and fuel, while on the supply side the limited oil resources and an international cartel comprising politically unstable producers means there is a need to go further into new areas to drill for oil. Deep water drilling will be a growth sector as oil prices firm around the >US$50 band.
Given that Singapore is shaping to be a significant player in the construction of specialised offshore support vessels, looking at the number of big orders going to the shipyards this past 2-3 years, it would be useful to get a good overview of all the various types of offshore support vessels. According to reports in 1991, there were about 3,500 offshore vessels globally, which formed <4% of the total number of commercial vessels, but since then construction of these specialised vessels has definitely sped up with oil prices. It was noted in the same report that there have been three distinct peaks in delivery numbers for offshore vessels: 1975, 1982 and 1998. The 1975 peak follows first major oil price rise and the beginnings of North Sea oil production. The 1982 peak is associated with the large surge in offshore activity following the 1979 oil price rise. The 1998 peak, although it follows two years of rising oil prices, is probably also associated with the considerable growth in deepwater and subsea activity during that period.
Types of offshore vessels
Drillships - Often used for exploratory drilling of new oil or gas wells in deep water. They are able to drill in water depths of over 2000 meters. Drillships are just one way to perform exploratory drilling. This function can also be preformed by semi-submersibles, jackups, barges, or platform rigs.
AHTS - Anchor Handling Tug Supply Vessels supply oil platforms, as well as tow them to location and serve as standby rescue and firefighting vessels. They assist in mooring of the FPSO/FSO platform to the location of the oil well where production is carried out. Ezra has been ordering many of such vessels -- the multi-purpose nature of AHTS will be valuable to production operators seeking comprehensive solutions.
Barge - A flat-bottomed boat, built mainly for transport of heavy goods (supplies to the offshore platform, or bulk cargo). It is also commonly used for transporting coal in Southeast-Asia. Most barges are not self-propelled and need to be moved by tugboats towing or towboats pushing them.
Tug - Pulls or pushes the barge. The two operate as a system. Labory Marine is a major owner/operator (>100) of tugs and barges.
DSV - Diving Support Vessels are specialised vessels to facilitate diving operations to be performed below and around oil production platforms and associated installations in open water.
Supply vessel - Supply onloading/offloading services to offshore installations.
Standby vessel - Designed for rescue and standby services to offshore installations.
ROV support vessel - These are submersible remote-operated vehicles which are highly specialised and intended to engage in dangerous/dirty/inaccessible/repetitive work not suitable for humans. Some typical work would be undersea photography and performing very deep sea work.
Specialist decommissioning vessel - Deployed in the post-production phase where the offshore platform is demobilised and towed back. Also it might assist in killing the oil well and preventing ecological and environmental damage eg. oil leakages etc.
Singapore shipyard specialties
From the orders that shipyards like Labroy Marine and ASL Marine have been receiving, it would appear that Singapore shipyards' niches are in AHTS vessels, tug/barges and supply vessels.
Support services during the various stages of offshore platform operation
The diagram below illustrates the various support services that would be needed from cradle to grave of an offshore platform, which may help in classifying the offshore vessels described above.
References:
(1)
Trends in the Offshore Vessel sector
(2)
Kongsberg brochure: Offshore Vessels-A new dimension in vessel control
(3)
Construction vessels of the world
(4)
Wikipedia entries of the various ship types
(5)
Ezra's IPO prospectus: General Information