Technology/ Contract Manufacturing/ Industry models 0 comments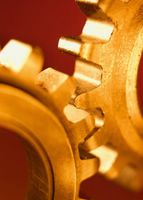 (P.S: Sorry for any disturbances the advertisements above may have caused you)
They say a picture tells a thousand words. The illustration below showing how the various links within the electronics supply chain has been outsourced successively over the years gives one a good idea of the industry models in existence today: the EMS (electronics manufacturing services) providers and the ODMs (Original Design Manufacturers).
Design and Manufacturing Services Outsourcing:
EMS providers typically provide components procurement, PCBA assembly, box assembly and testing services ie. the whole gamut of manufacturing services.
ODMs, originating in Taiwan, operate under a different model. They sell finished goods to OEMs who then label and sell them under their own brands. Since they invest in their own R&D and own intellectual property, they typically command higher margins.
References:
(1)
PWC: Electronics Manufacturing report